Classic farm chic kitchen accessories, gifts for the avocado lover, eco-friendly kids toys, and some visually stunning coffee table books. Check out these farm haus favorites that are all amazon prime approved, so if you're a last minute holiday shopper (like me!), these gift ideas will work great for you. Happy Healthy Holidays! 
Add a little charm to your cooking and baking with these cute little pig nesting cups. 
For the avocado obsessed.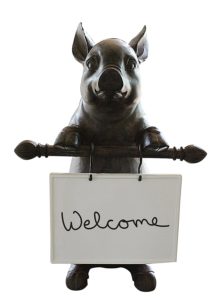 CREATICE CO-OP RESIN PIG WITH CERAMIC MESSAGE BOARD
Adorable and useful, this decorative ceramic pig message board will elevate any kitchen.
MAPLE WOOD CUTTING BOARD, PIG SHAPED
Handcrafted in Vermont,  this exquisite hand-stained maple wood cutting board is ideal for the farm loving cook.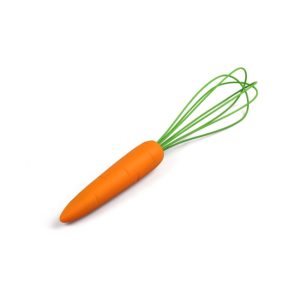 THE COOK'S CARROT WHISK
Add a touch of garden design and whimsy to your kitchen crop.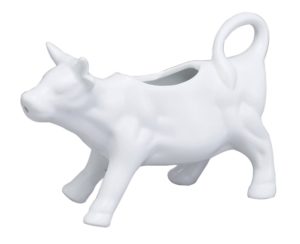 The perfect table accessory, sure to elevate the taste of farm fresh coffee.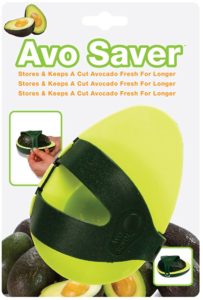 EVRIHOLDER AVO SAVER AVOCADO HOLDER
Avocado lovers rejoice, now it is possible to indulge in half of an avocado and safely preserve the rest with this innovative BPA-free kitchen gadget. 

STONEWARE BERRY BASKETS
Modeled after vintage farm stand containers, these stylish baskets are a great buy for the berry lover.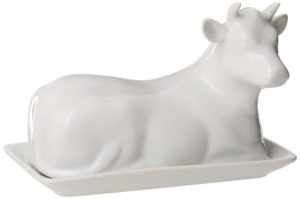 COW BUTTER DISH
For the butter lover, this classy cow butter dish will jazz-up any tablescape.
THE SPICE COMPANION: A GUIDE TO THE WORLD OF SPICES
The perfect coffee table book for the spice connoisseur, beautifully shot with hundreds of fresh ideas to spice up any pantry.
Plenty More: Vibrant Vegetable Cooking from London's Ottolenghi
The latest recipes by London chef Yotam Ottolenghi's featuring more than 150 beautifully inspiring vegetarian dishes.
Who doesn't love Llamas, especially when they are chemical free, non-toxic and made of wood.
ORGANIC BAMBOO CROCHETED BAG OF VEGGIE RATTLES
Eco-friendly and hand crocheted using 100% organically grown and sustainably harvested bamboo.
THE "HEN BAG"
Saved the best for last, a unique gift that is sure to brighten just about anyones day. Perfect for the farm lover in your life!
Disclaimer, this post contain affiliate links, meaning that if you purchase a product after clicking through the link, we get a small commission of the sale at no extra cost to you. Purchasing through affiliate links is a simple way to support this site, so we can continue to bring you quality content.